There are many different types of promotional products and they are each great in their own way.  Promotional bags are no different.  One of the most important features of a promotional bag is that they are very useful.  People always need to tote something around whether it be gym clothes and shoes, lunch, homework, or groceries.  Plus, it has been proven that promotional bags generate more impressions than any other promotional item.  We will take a look at some of the different types of bags that are available, but first check out some of these amazing statistics on this promotional powerhouse.
Grocery Totes
One of the most common bags that you will see are grocery totes.  We have all seen them at our local grocery store or market.  In this case they are not only useful in carrying the groceries for your family, and serve as a great promotion for the store, but they are also helping the environment by eliminating the need for plastic bags.
Drawstring Bags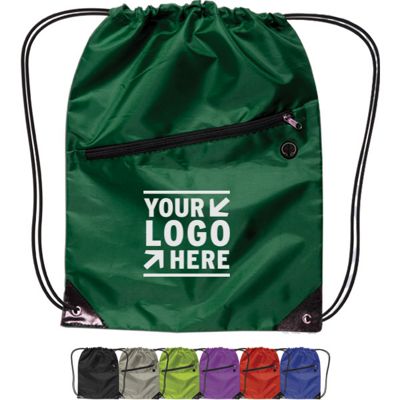 Drawstring bags are another popular type of bag that is available, especially with the younger audiences.  These lightweight yet durable bags make taking your clothes to gym class or carrying your homework to the library very easy and comfortable all the while leaving your hands free to carry other things or send a quick text.  They are available in a wide variety of colors and some even have zippered compartment such as the bag shown here.
Laptop bags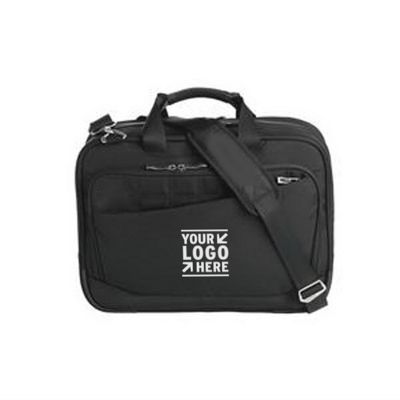 On the higher end of the promotional bag scale there are laptop bags and different types of bags that can even be used as luggage.  These items are great for business associates or even gifts to clients.  These types of bags can be a little more costly than those named above, but with a sharp embroidered logo, these bags can be even more useful and offer more impressions due to the constant use and not to mention where they are taken.  These types of bags are great for business trips!